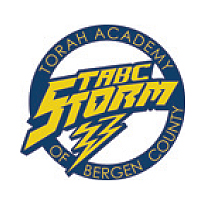 Thank you for visiting the home of the TABC Storm Yeshiva League Legends Team. We are proud to be representing our Alma mater as we compete for the first-ever Yeshiva League Legends Tournament championship. Please consider making a donation towards our team page or towards one of the individual players listed on our roster.
As you know, as Yeshiva basketball players, our careers usually peak (and end) with Yeshiva League High School basketball. As we graduate and attempt to move on to the "real world," we (often unsuccessfully) try to shed our basketball-dependent identities. Yet, deep-down, we always yearn to return to those glory days and to return to the hardwood in our high school uniform, even if just for one more day. Well, now - that nagging dream is a reality. On Monday May 29th (Memorial Day), players will have privilege of representing our Alma mater in the inaugural Yeshiva League Legends Tournament, benefiting Our Place NY. The event is undoubtedly going to be a truly unique and unparalleled sporting event in our community, as players relive old rivalries and create new memories; most importantly though, the event is being run as a significant fundraiser to benefit an such an incredible organization.
Our Place NY is our community's largest network of drop-in centers for at-risk Jewish youth struggling with drug & alcohol addiction, past trauma & sexual abuse and criminal behavior. On an annual basis, the Our Place drop-in centers service over 1000 Jewish youth in the New York area, serving 25,000 hot meals, placing several hundred in rehab & therapy, and enabling over one hundred to re-enroll in school or seek positive employment each year. With an unadulterated model of unconditional love and no religious agenda, Our Place's devoted therapeutic and programmatic staff are available around the clock 24/7, as they do everything possible to give a second chance at life to hundreds of young people in our community each year who otherwise would have nowhere else turn. Our Place is their last hope. It is no secret that the overdose and suicide rates in our community continue to grow, and thank G-d, there are heroic people like the staff at Our Place who are continuing to fight this never-ending battle on the front lines. Unfortunately, addiction and abuse do not discriminate against any community, including our own, and Our Place plays a vital role in helping so many of our young people ultimately achieve a sober, productive and meaningful life.
With this important cause in mind, we thank you for your generous support towards our team!
Let's bring that trophy home!